Kale Kilit, in order to strengthen its competitive edge in both domestic and international markets and expand its world-class product range, has established Europe's Largest Integrated Lock Production Facility in the Çerkezköy Kapaklı Organized Industrial Zone in 2016.
The 120,000-square-meter state-of-the-art facility has allowed Kale Kilit to double its production capacity and manufacture 150,000 locks and 80,000 cylinders every day.
Kale Kilit, with its computer-controlled and automated assembly lines, is committed to responding to every need of its consumers without compromising on security and quality, and the new factor is allowing Kale Kilit to stand out from its competitors both in Turkey and around the world.
Kale Kilit, fully integrated facility comprises; Fixtures for sheet metal fabrication, metal slitting, heavy press capability, electrostatic powder coating and chemical plating processes, Zamak injection production, Plastic injection moulding, aluminium injection production, brass processing, production and assembly lines, along with all aspects required for high performance, high quality lock manufacture.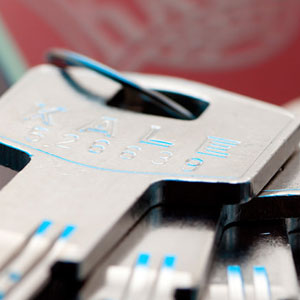 Quality Policy
The common objective of the executives and employees of Kale Endüstri Holding can be summarized with the motto, "Quality is always a work in progress."
The fundamental principle of the Kale quality policy is to leave a clean world to the next generations and contribute to sustainable development by utilizing the natural resources effectively and efficiently.
All executives and employees accept the continuous improvement in all industries involved, including the home and cabin locks, hotel card-operated locks, steel safes, steel doors and fire doors, window systems, and electronic monitoring systems, as a key ingredient of quality.
Employees and executives, who are supported with effective management, communication, and training, aim to achieve and maintain customer satisfaction in all types of internal and external activities they are involved in.
They contribute toward the well-being of the society by respecting regional, national, and international laws and regulations in everything they do.
The company is committed to keeping up with the latest technological developments with its trained and competent staff. The company ensures the continuity of the Quality Management System by providing the required resources and decent working environment for all its employees.
All brands operating under the umbrella of Kale Endüstri Holding source quality products by maintaining good communications with the suppliers, which are a part of the Quality Management System.