With its competitive power in the global markets supported by its strong manufacturing, employment, and export figures, the foundation of Kale Kilit being the robust player in the Turkish economy, was laid in 1953 by Sadık Özgür. 
Sadık Özgür, who began his career in a Tahtakale workshop where he produced metal bed frames and gas stoves, created Turkey's first locally manufactured locks during a particularly difficult period for the Turkish economy. 
The high quality of locks manufactured ensured their rapid popularity and growth in demand. Rising demand encouraged new investments, and the workshop moved to a new, 1,640-square-meter facility on the Eski Londra Asfaltı road in Bahçelievler in 1957. The production continued with increasing numbers of employees and machinery, which culminated in the establishment of Kale Kollektif Şirketi in 1958. 
At that time, the company had successfully began manufacturing padlocks, and new investments further accelerated the company's growth. The company was renamed Kale Madeni Eşya Fabrikası in 1963, followed by the manufacturing of Turkey's first safe lock in 1965.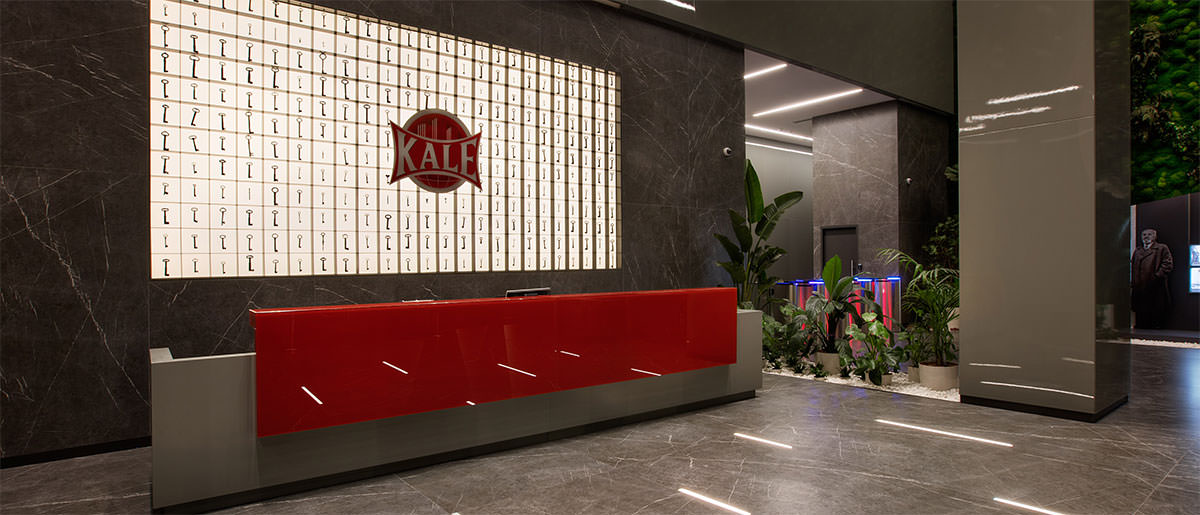 First Turkish Company To Export Locks
With its mission statement revolving around customer-focused production and service, high standards of business ethics, and principles based on integrity, Kale Madeni Eşya Fabrikası became the first Turkish company to export locks in 1974, thereby promoting its principles of quality, trust, and guarantee globally. 
Shortly thereafter, Kale Kilit expanded its export markets and just as in Turkey, the company succeeded in becoming a leading lock brand worldwide. With the rising demand, Kale Kilit opened Turkey's first integrated technological lock factory in Güngören, Istanbul, covering an area of 35,000 square meters in 1979, where Kale Kilit ve Kalıp Sanayi A.Ş. began its journey to the future. 
In 1980, the company manufactured Turkey's first master system cylinder, followed by Turkey's first car steering wheel locks in 1987. After introducing its innovative products one after the other to consumers in the 2000s, Kale Kilit launched Kale Alert Cylinder in Turkey and worldwide for the first time in 2013.
Kale Companies Unite Under "Kale Endüstri Holding"
Starting in 1979, major milestones in corporate development were achieved till the establishment of Kale Endüstri Holding in 1986.
Kale Vida Sanayi A.Ş. in 1980, Kale Madeni Eşya ve Pazarlama in 1981, and Kale Kilit Dış Ticaret A.Ş. in 1986 were established.
In 1988, all Kale companies were grouped under the Kale Endüstri Holding.
In 1994, Kale Kilit manufactured Turkey's first high-security cylinder, followed by Turkey's first multipoint locking system in 1995. In 1999, Turkey's first monoblock steel door locks and steel door security lock were manufactured, and Turkey's first claw type lock was manufactured in 2004.